Free Design Resources: Earn Money by Inspiring a Global Creative Community
Eezy began in 2008 when founder, Shawn, a full-time graphic designer, couldn't find affordable, high-quality design resources online. Shawn saw an opportunity to create something useful for other designers, so he set out to build a community of contributing artists who could offer free, high-quality content to other creatives like him.
Today, Eezy's PPD Free (Pay Per Download Free) contributors earn money by inspiring millions of beginner and professional creatives with free design resources.
Earn Money
Contributors who are a part of Eezy's PPD Free program fulfill the creative community's needs. Not only do these contributors provide the free resources artists want, but they also earn money every time their files are downloaded.
On Vecteezy, the current earnings rate is $5 per 1,000 downloads, and on Videezy, the current earnings rate is $10 per 1,000 downloads. Offering content for free allows our PPD Free contributors to reach Eezy's entire community and receive the most downloads possible.
In fact, some of our top contributors receive over 200,000 downloads every month, earning them upwards of $1,000! Using a standard pay-per-download structure allows contributors in our PPD Free program to earn consistently every month while also knowing their work inspires a global creative community.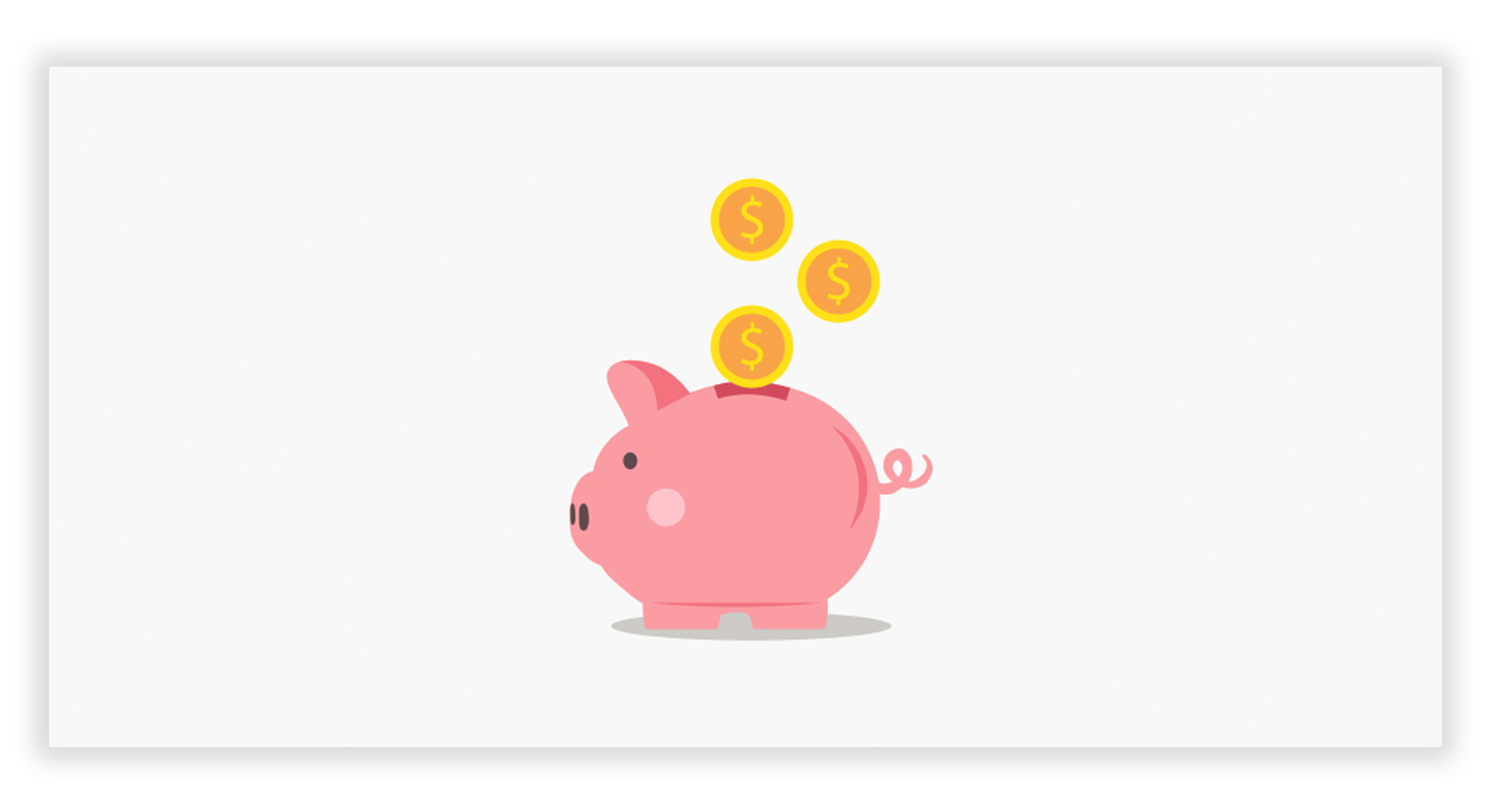 Inspire a Global Creative Community
Combining our contributors' resources creates a beautiful collection of inspiration for both new and professional designers, entrepreneurs, educators, students, volunteers, and virtually anyone with a creative mindset.
By simply exploring the free design resources our contributors offer, creatives can discover new compositions, and explore vibrant color palettes in a variety of design styles.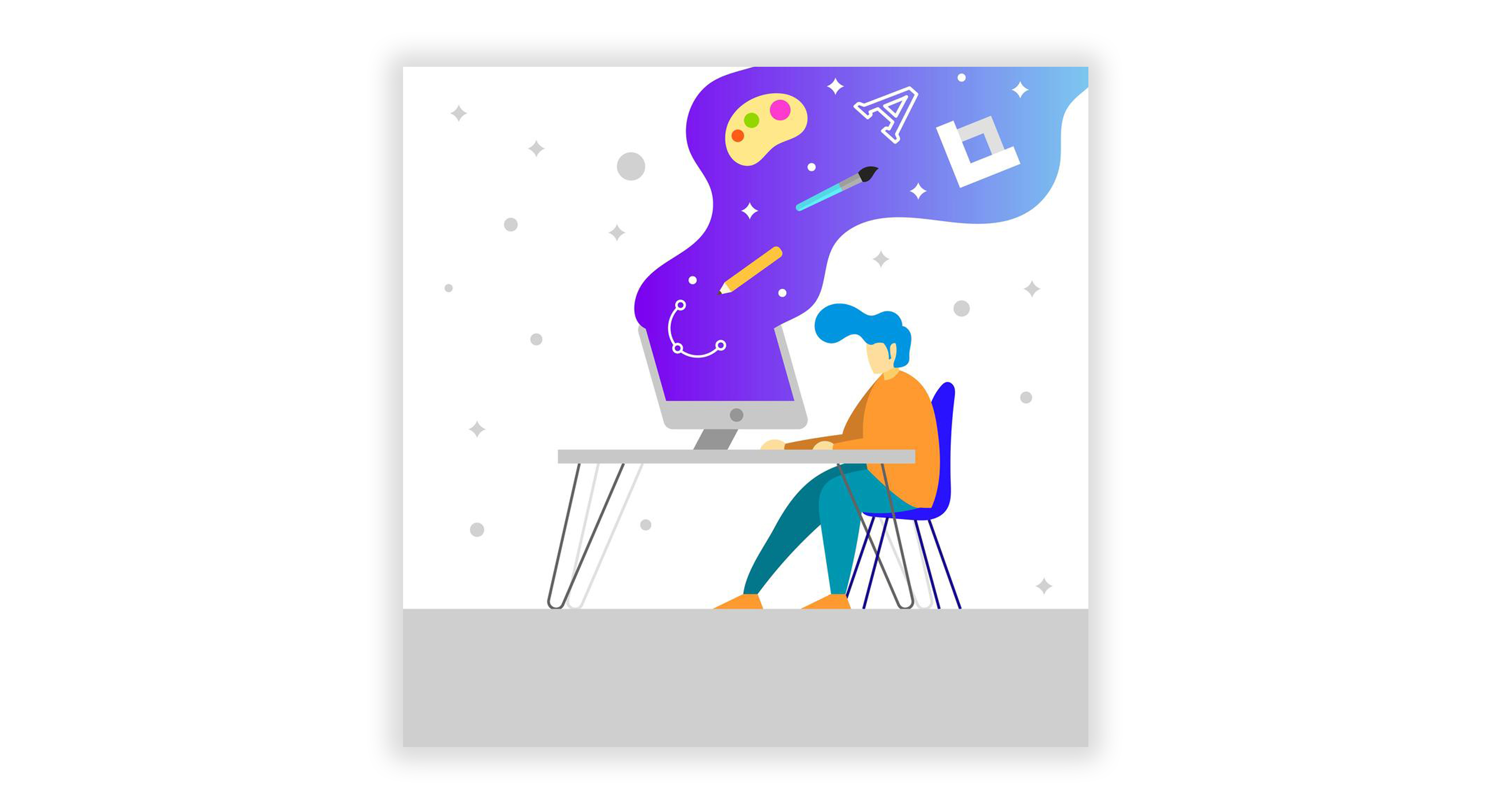 Our contributors also teach composition, organization, and overall design skills. This process happens organically, as creatives often learn new techniques while working with files that are uniquely designed by their contributors. Having access to a free content library allows creatives to break away from their normal design workflow by trying new styles and designing in new ways.
Additionally, providing creatives with free resources allows them to spend their time doing what they enjoy most. For example, an illustrator may not be strong in a specific area, such as character illustration. While they can create a character, creating this asset may require excess time and energy the illustrator simply doesn't have. That's where our contributors can help.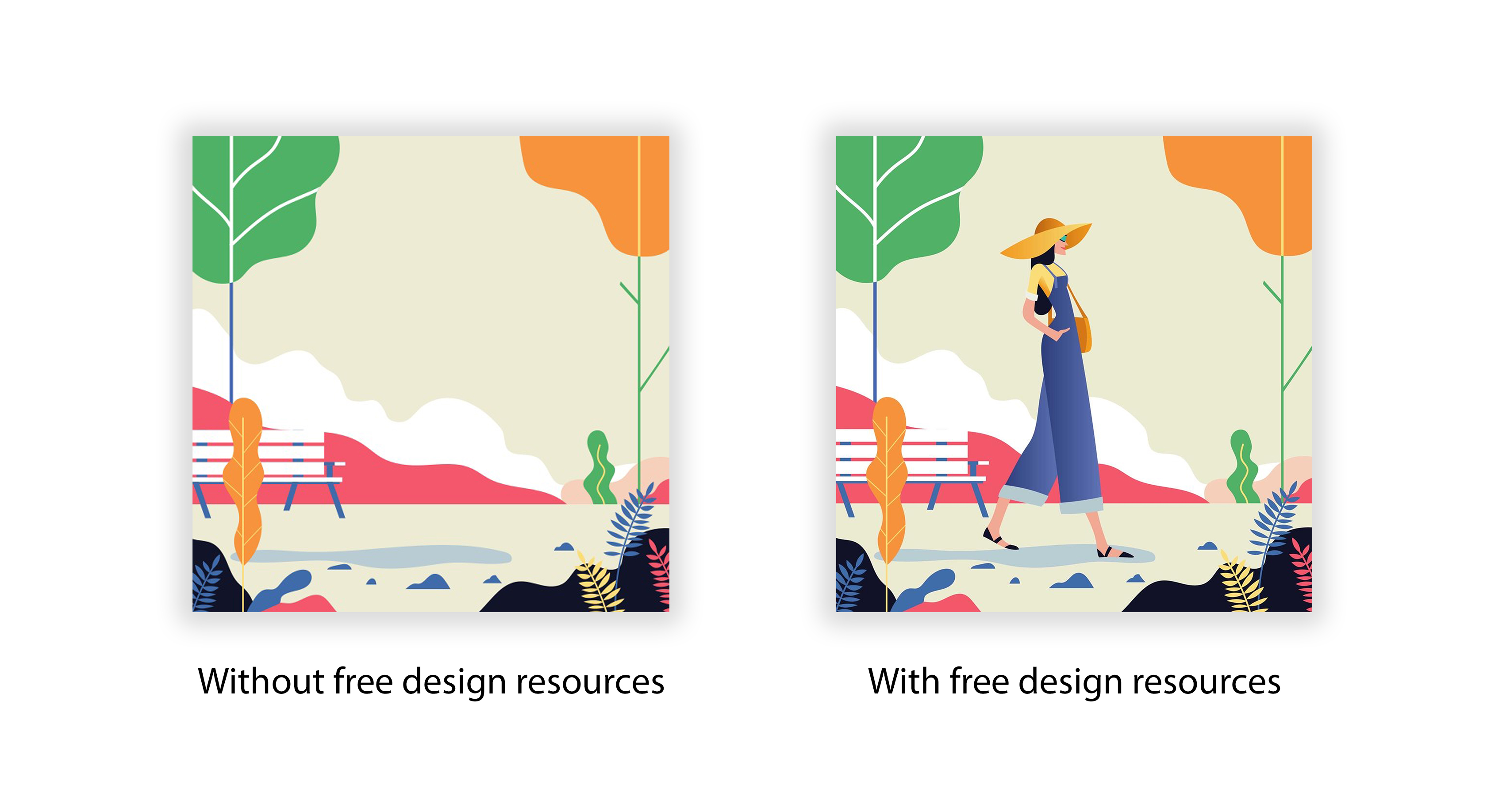 Thanks to our contributors, that same illustrator can instantly download and use a free character design on Vecteezy. Free design resources enable the creative community to focus on a project holistically, while overcoming small nuances of the creative process that consume time and energy.
What's more, users find value in our free resources, because these files provide flexibility. Users can download, integrate, and remove free resources from their library without any cost upfront. This improves overall design flow, especially since users don't have to recreate assets once a file is complete. (Depending on the project, they may simply need to upgrade the file's licensing.)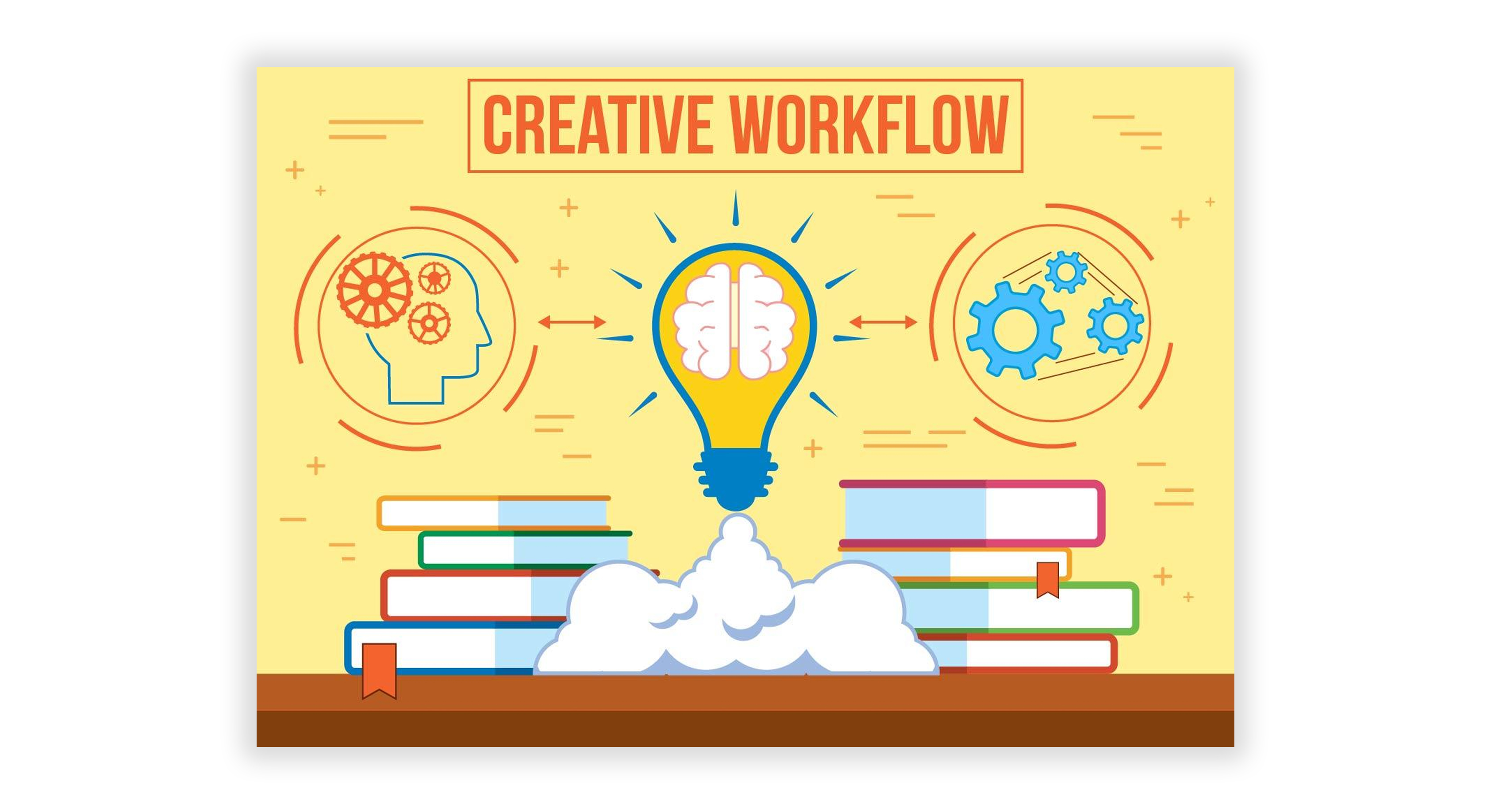 Do you have free resources that could inspire the creative community and earn you money? Apply for Eezy's PPD Free contributor program, here!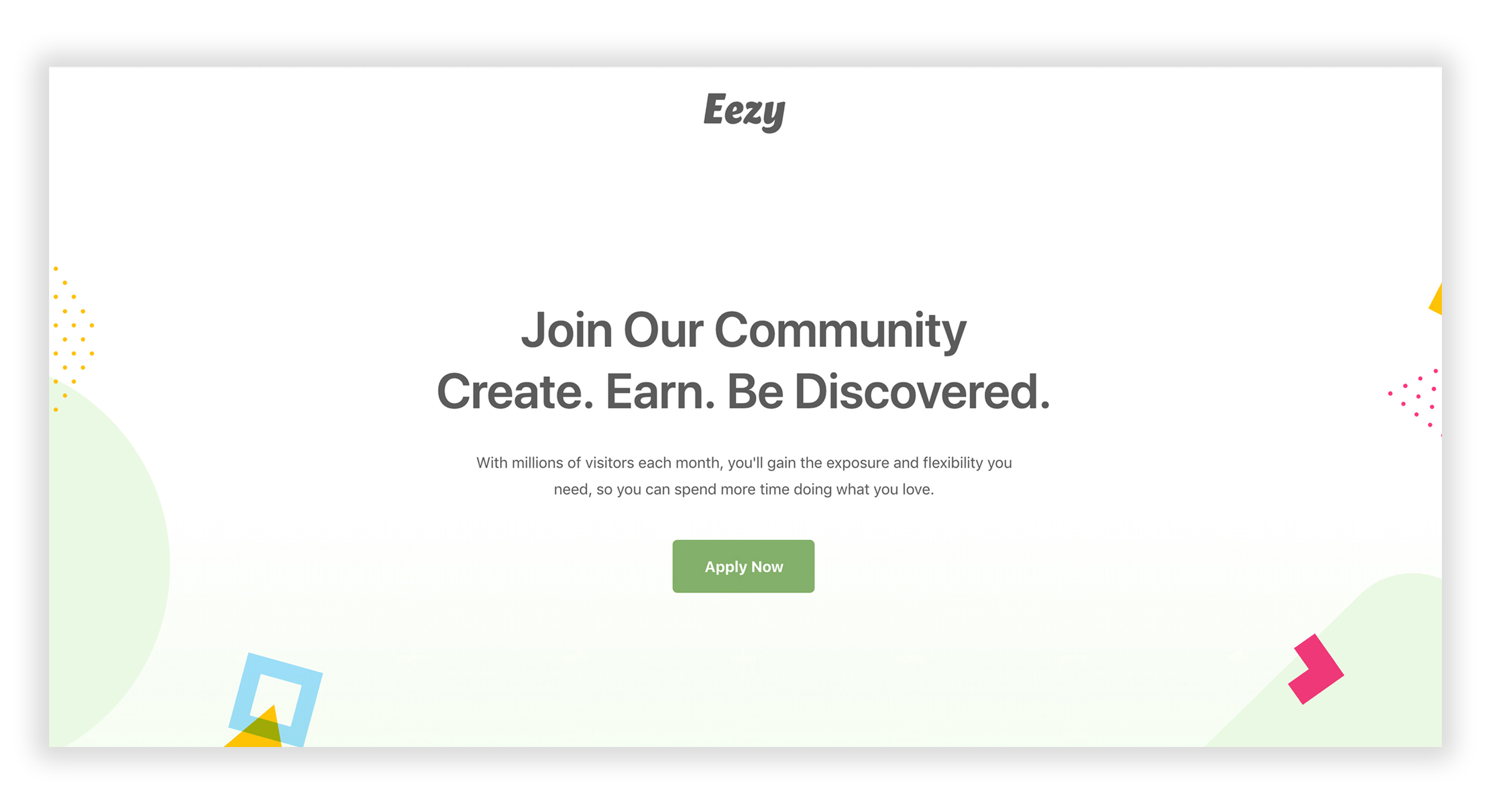 Free vector resources used: